FAST Payday Loans
EASY Check Cashing
Speedy Cash is the way to get money in a hurry.
Washington State Payday Loans and Check Cashing
Convenient payday loans and check cashing in Washington state to serve you
Longview, WA Payday
Loans and Check Cashing
Speedy Cash Longview Branch
3125 Ocean Beach Hwy.
Longview, WA 98632
360-414-8800 (direct phone)
360-736-2299 (other phone)
360-414-7051 (fax)
Email: longview@speedycashwa.com
Business Hours
Monday Friday 9am to 6pm
Saturday 10am to 3pm
Sunday Closed
Paid once a week or once per month?
We can Help.
Payday Loans $20 – $700 cash in just 10 minutes.
Bring with You:
Government issued photo ID.
Checking account.
Most recent pay stub or proof of income.
Most recent bank statement.
Who is Speedy Cash?
Speedy Cash is family owned by Doug and Jason Smith. We are committed to providing you, our customer with fast, friendly and flexible service.
Where is Speedy Cash located?
We are located at  3125 Ocean Beach Highway in Longview, WA, right across the street from Fred Meyer.
What services does Speedy Cash offer?
Speedy Cash offers the following services: $20 – $700 payday loans; Check Cashing; Fax Services; Notary Public (Longview branch only).
Because Speedy Cash offers financial services, are its activities regulated?
Speedy Cash is licensed to offer retail financial services according to Washington State regulations. Speedy Cash strictly adheres to these guidelines and requirements. Speedy Cash works with Washington State lawmakers to support responsible legislation.
We Welcome Your Questions and Comments: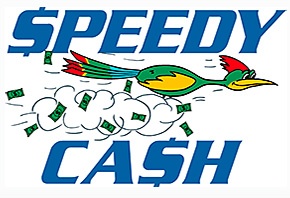 Speedy Cash
3125 Ocean Beach Hwy.
Longview, WA 98632
Phone (360) 414-8800
Fax (360) 414-7051
Additional Information
Speedy Cash follows the best practices guidelines as published by the following professional organizations:
Financial Service Centers of America, Inc. www.Fisca.org